Personalized Poem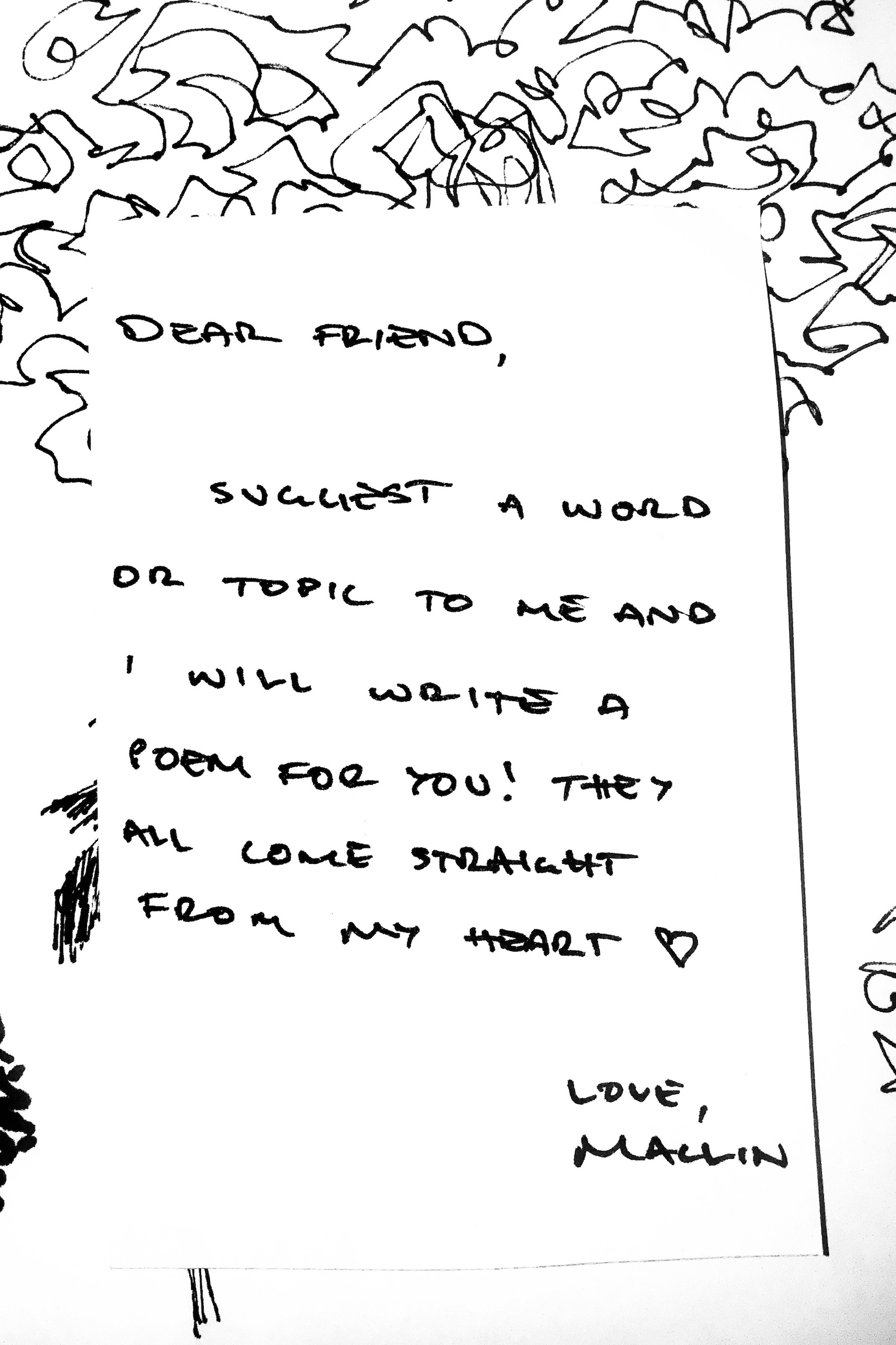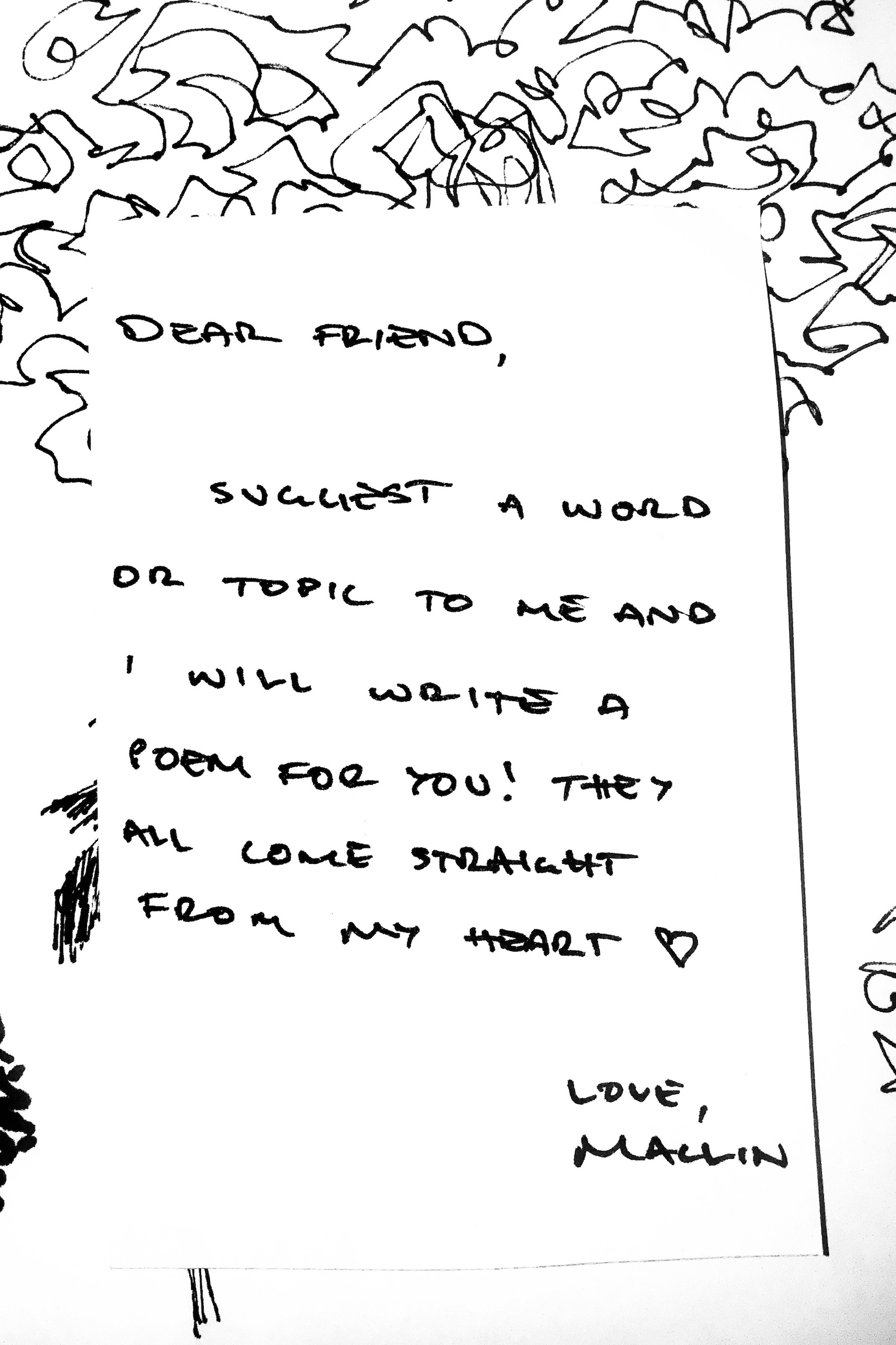 Personalized Poem
A custom, hand-written, poem by Maclin Bilski on any topic you wish.
Let me write you a customized poem!

Pick anything - a word, a name, a place or an idea, and I will write you a poem based on what you chose.
This is a fun idea for a gift, a great way to change your mood and, a great way to get to know someone else!
With Love,
Maclin